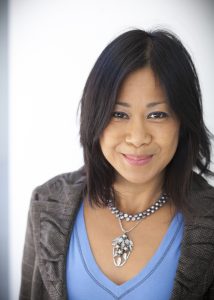 U
yen C. Tran began designing in 1986, and received two BA's: Sculpture Design, Multi-media: Stone, Clay, Wood, Metal and another BA in Communication from North Carolina State University in 1992. Uyen grew up in Saigon, Vietnam where she learned by observing Indian, Thai, Cambodian and Chinese artisans as they handcrafted their art. Her inherent understanding of both Eastern and Western Culture is exemplified by her distinctly diverse designs.
Uyen's extensive experience in the corporate and nonprofit world includes working as a producer, director, and set designer in the television industry. She has established experience in the museum field coordinating exhibitions at the North Carolina Museum of History, Los Angeles County Museum of Art and for the California Advertising Photographers of America in Los Angeles. Uyen has also worked in higher education as an Academic Programs Coordinator at the cutting-edge Southern California Institute of Architecture (SCI-Arc).
Paying close attention to each client's individual needs, Uyen's friendly professional manner coupled with her strong organization and personal communication skills, enables her to build excellent relationships with our clients.